The go-to for the Central New York sports fan. Featuring both local and national programming, Orange Nation, and On the Block with Brent Axe & the Sportzilla Show. The station is also an affiliate for Syracuse University, and features the New York Giants and Syracuse Crunch.
On Air Talent
6 a.m. to 10 a.m. – Keyshawn J Will and Zubin
10 a.m. to 12 p.m .- Greeny
12 p.m. to 2 p.m. – Orange Nation, with Seth and Steve
2 p.m. to 4 p.m. – Sportzilla
4 p.m. to 6 p.m .- Brent Axe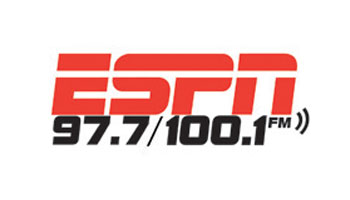 WE HELP BUSINESSES GET THEIR MESSAGE HEARD.
Reach your customer base, increase loyalty, and do more business with targeted advertising & events.